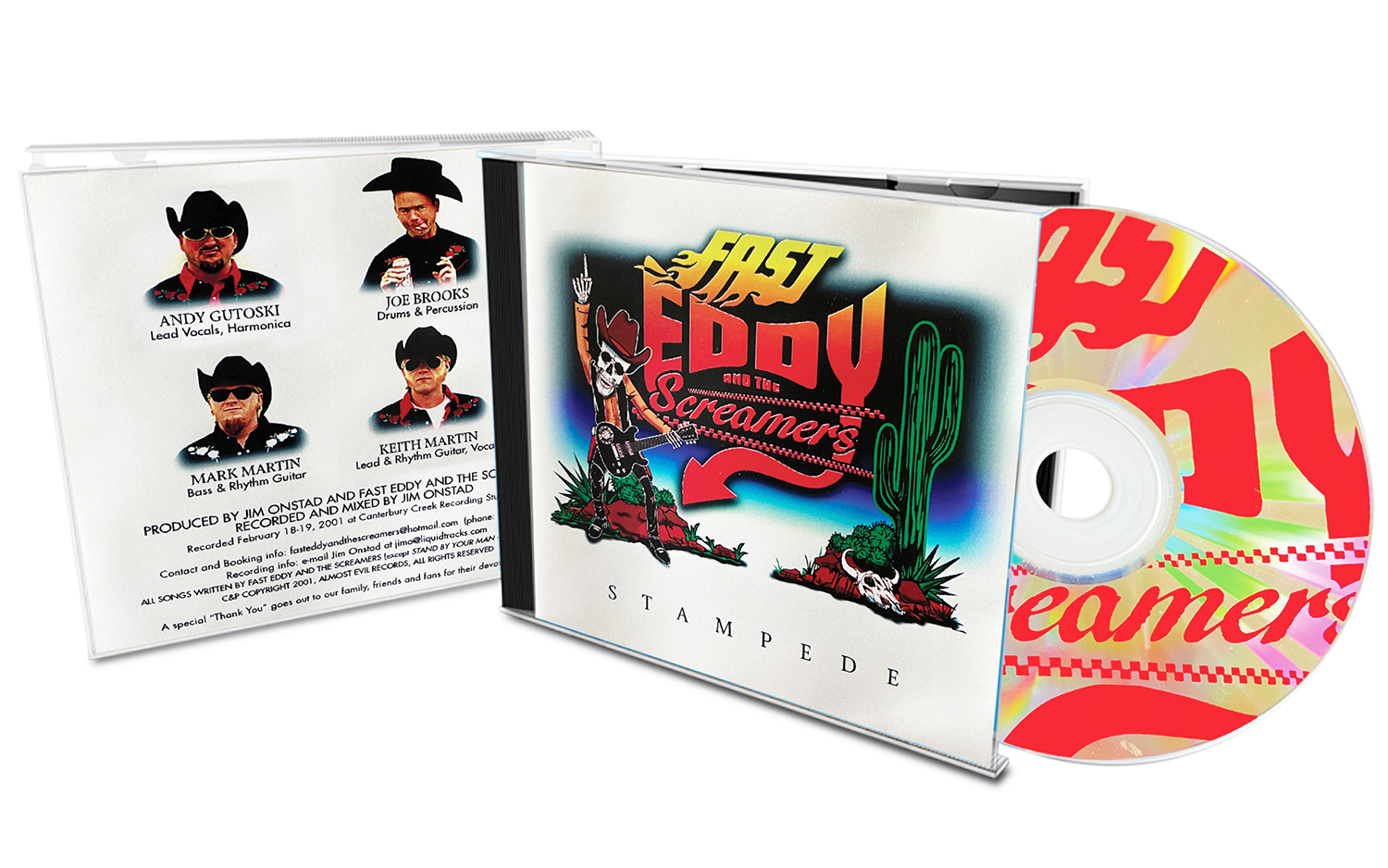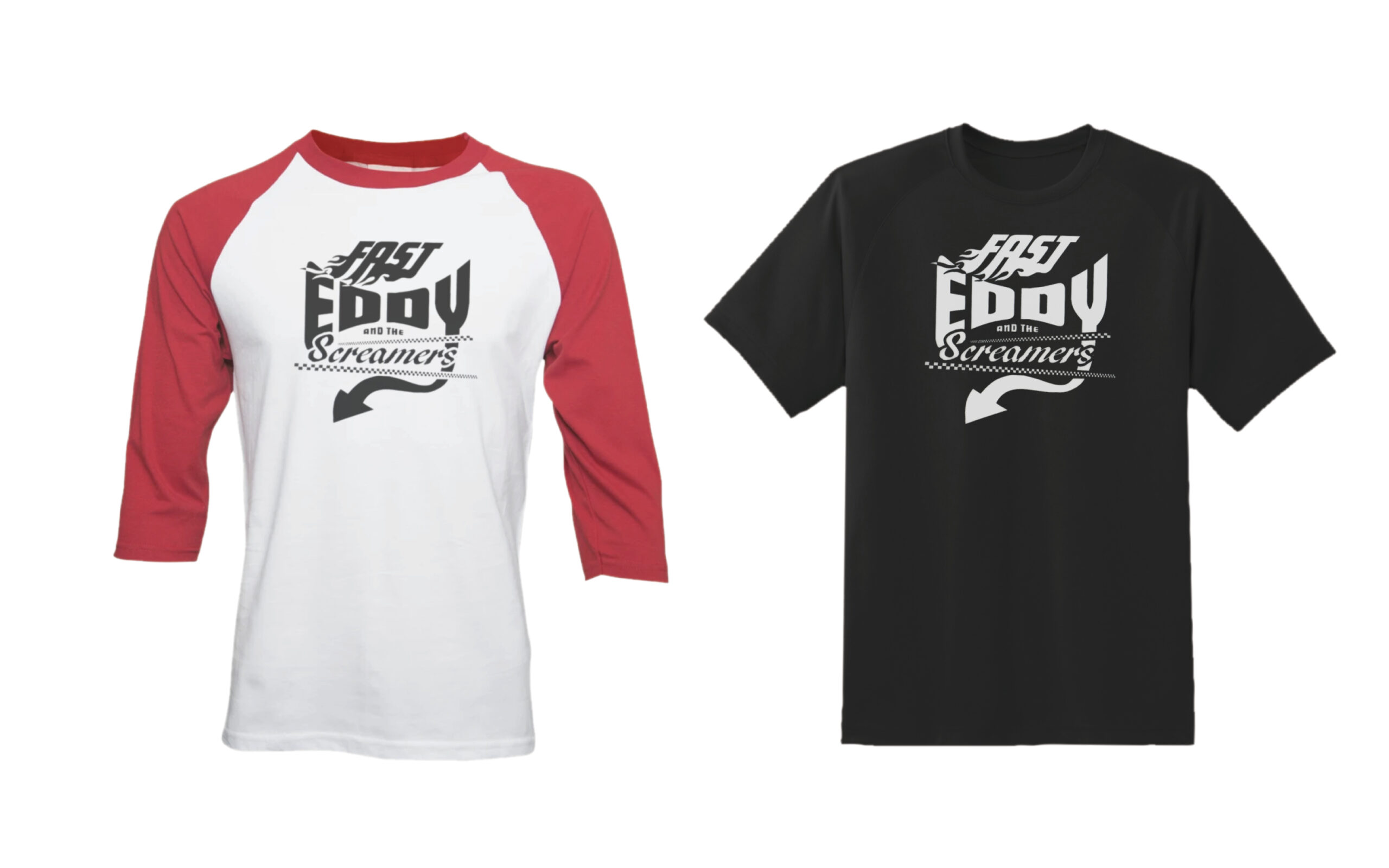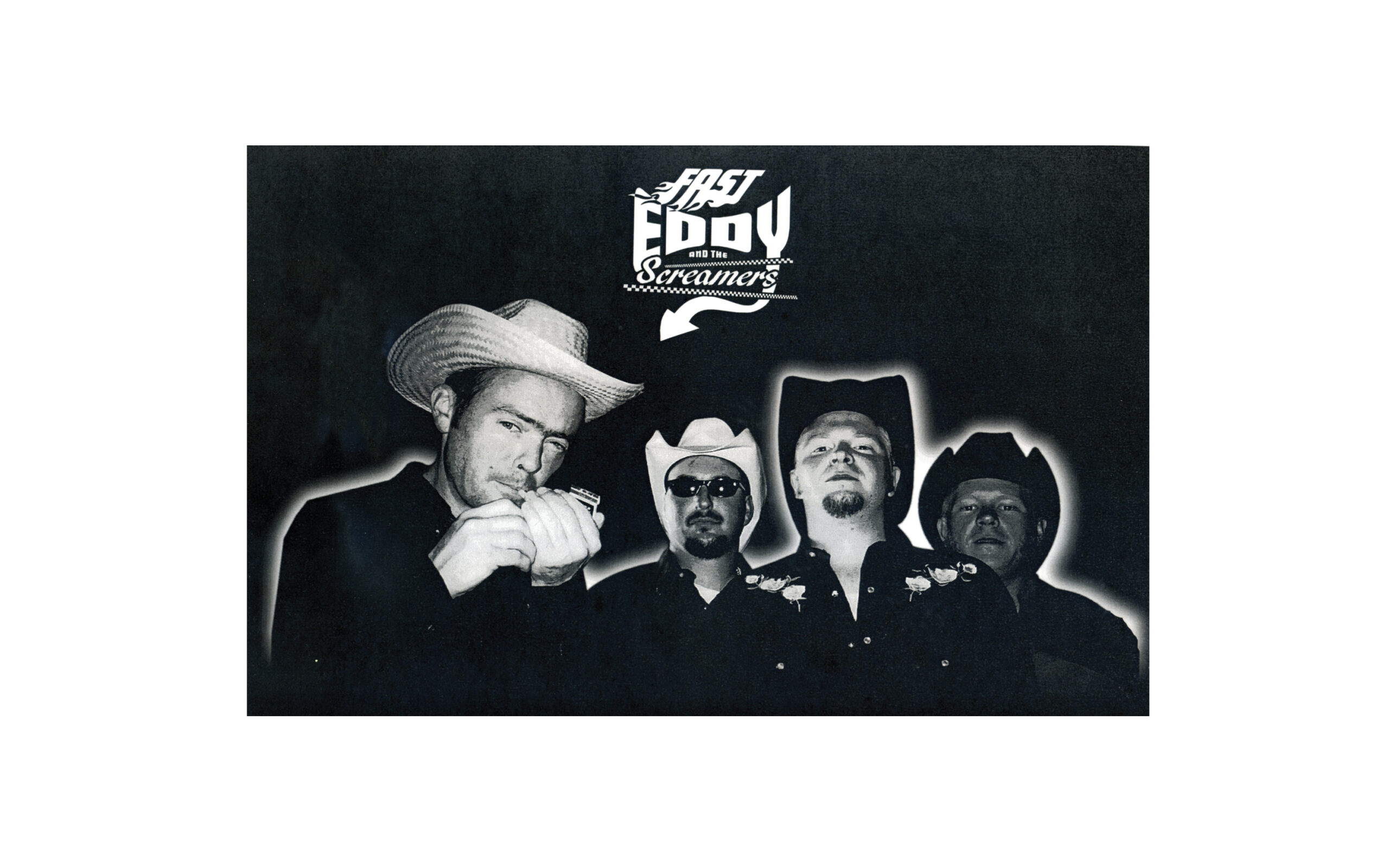 FAST EDDY AND THE SCREAMERS
Fast Eddy and the Screamers formed in 2000 to provide audiences with Eugene's finest blend of Y'alternative and Cowpunk Rock 'N' Roll. Band members Keith Martin (lead & rhythm guitar, vocals), Mark Martin (bass & rhythm guitar), Joe Brooks (drums) and Andy Gutoski (lead vocals, harmonica) combined the two music styles into ear-splitting performances that left audiences screaming (usually for more). Though the project lasted a little more than a year, Fast Eddy and the Screamers managed to produce one release, Stampede (2001), taking just two days to record the entire album in a barn on the farm of Gutoski's family.
Along with performing and recording, Gutoski also added songwriting duties on three Stampede tracks, penning the title track "Stampede", the lead track "Wild West" and "Everybody Knows". Gutoski also provided development and design solutions for the Fast Eddy and the Screamers logo & identity, CD packaging, promotional posters, apparel design and also performed screen printing duty on all apparel and CDs.