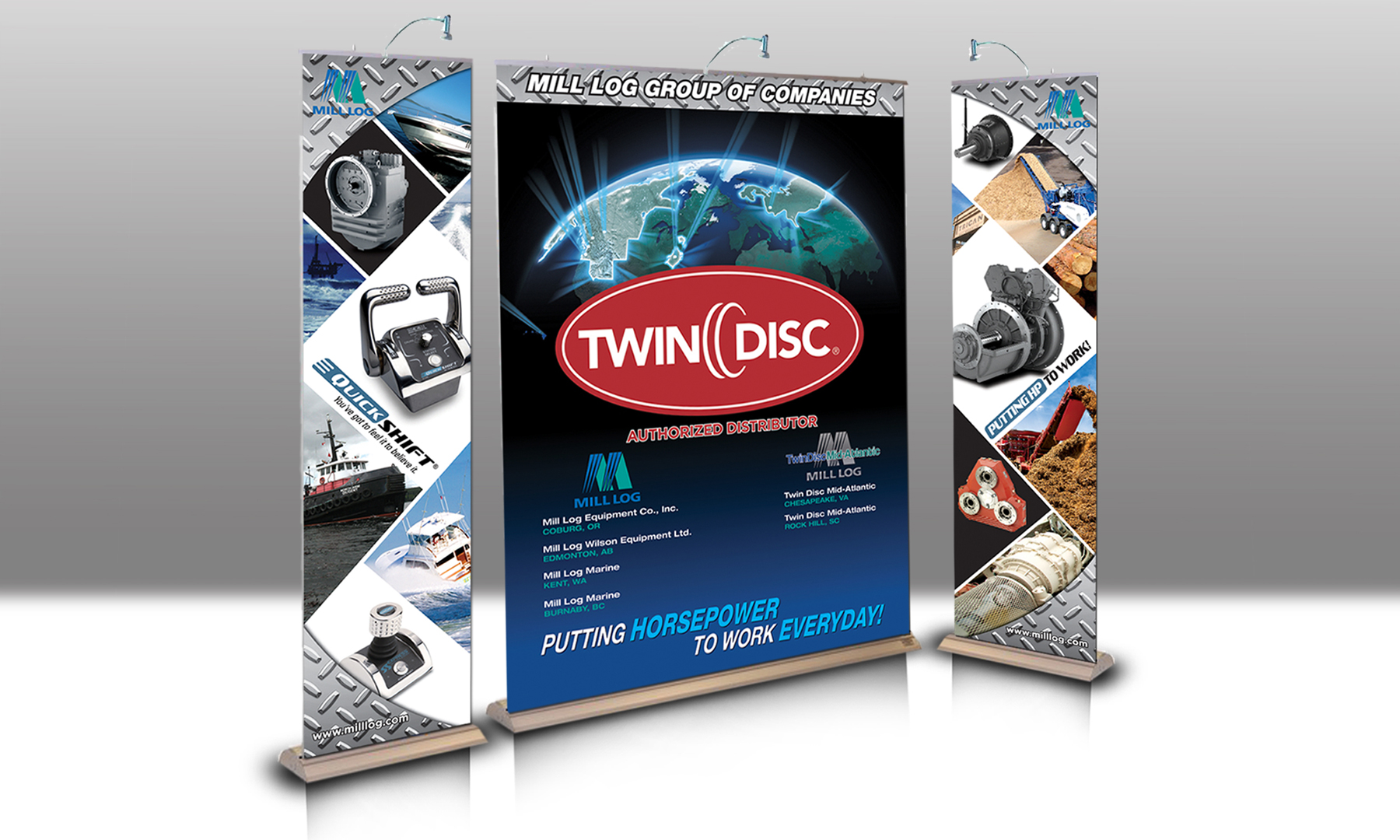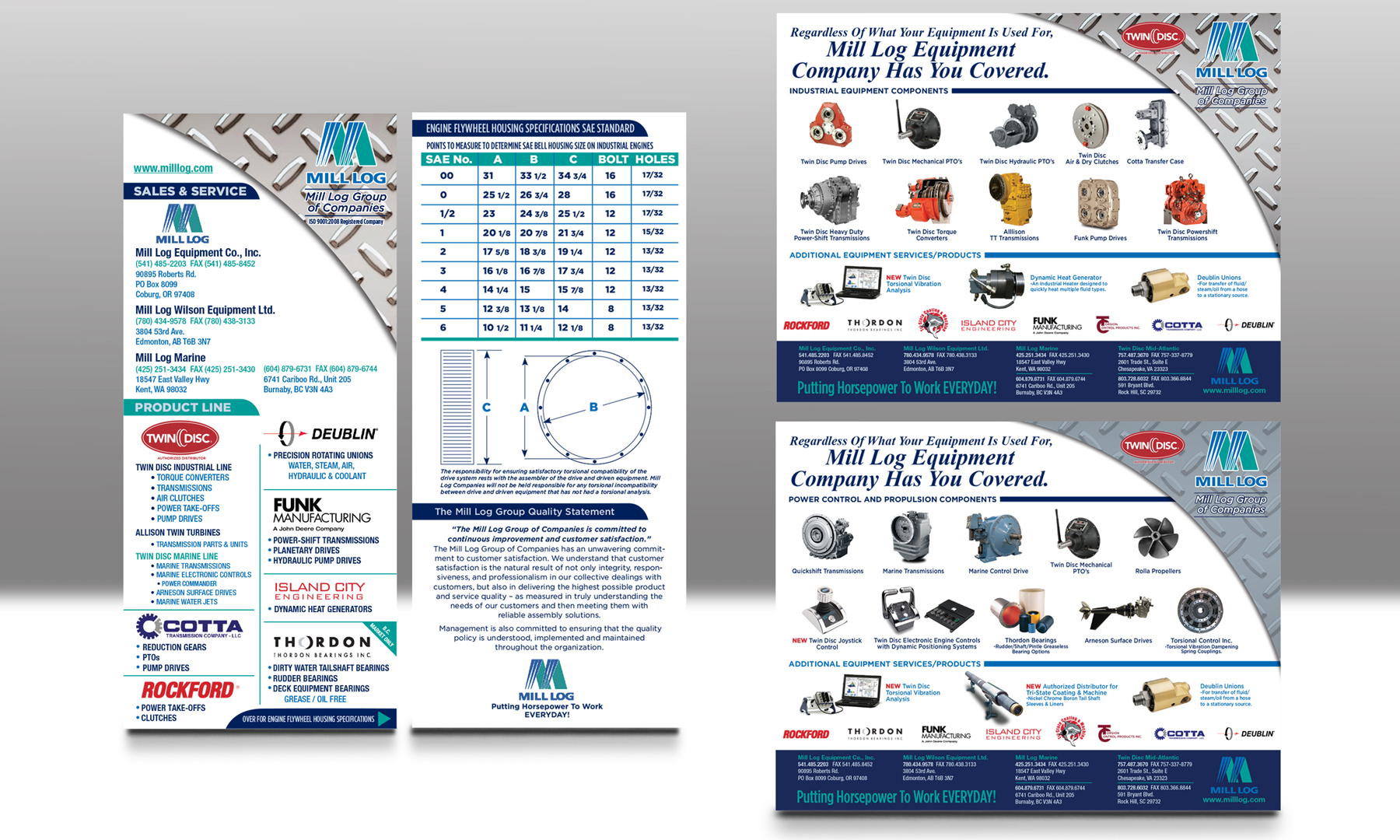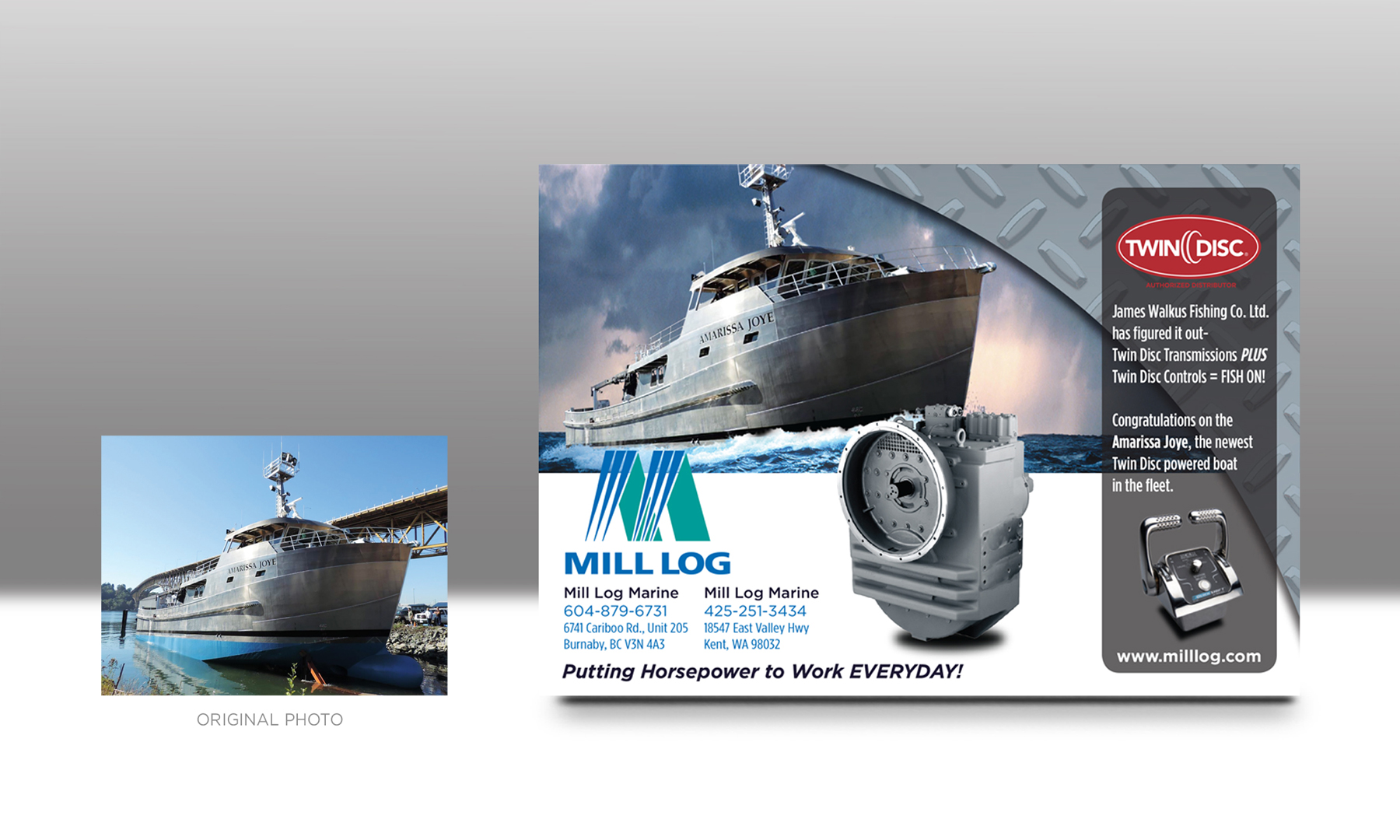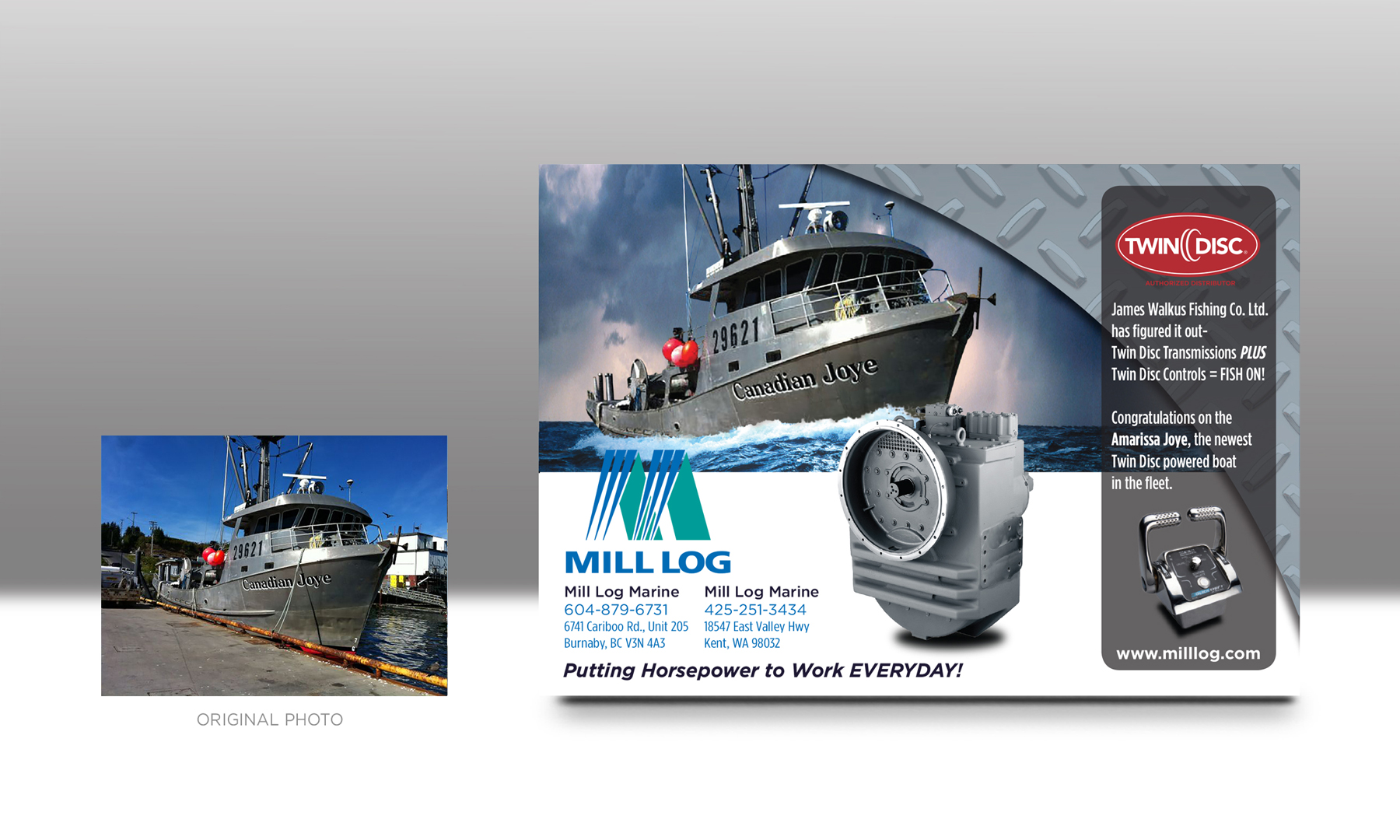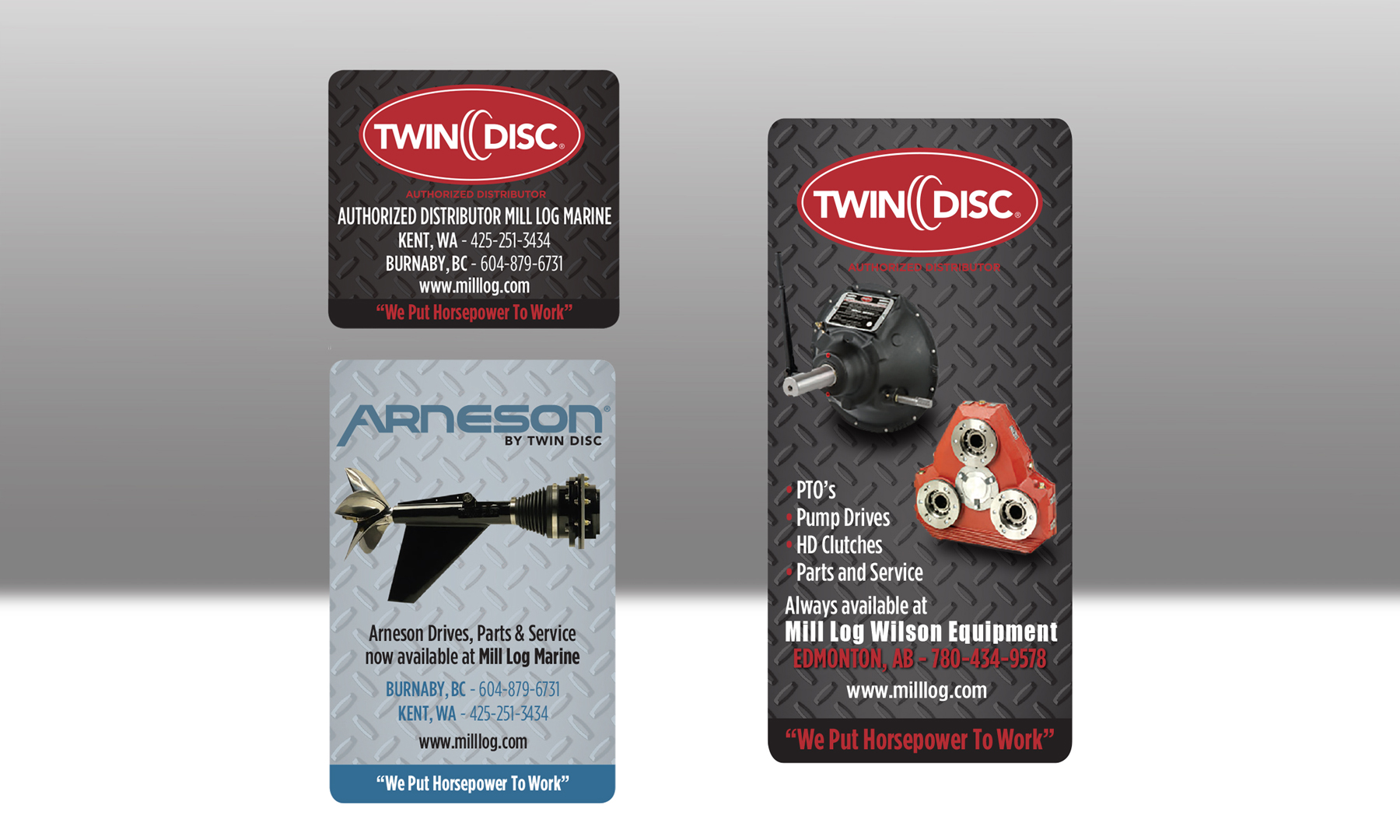 MILL LOG BRANDING & PRINT COLLATERAL
An unfocused and inconsistent brand is much like a rudderless ship; continuously adrift in the vastness, while ultimately going nowhere. Realizing their brand was adrift, Mill Log Group of Companies turned to Gutoski Creative to help right the ship.
Mill Log Director of Marketing Don Lindsey presented an ambitious and complex goal for their rebrand; it needed to communicate a consistent message of dependability and toughness for both their products and services, it required adaptability for Mill Log's plan to expand domestically and internationally and it needed to accomplish all of this across both the industrial equipment industry and the marine industry.
Lindsey's bold marketing strategy based on the "Putting Horsepower to Work Everyday" tagline combined with visual solutions from Gutoski Creative soon had the Mill Log Group of Companies brand back on course, ready to power them through the market of the future.
I had the challenge of creating a consistent and relevant message that represented our business units domestically and internationally. Gutoski Creative was the agency that I chose to help me with this monumental project. Andy understands the needs of the customer and invests whatever time necessary to achieve an optimum result. It is because of Andy that we have the most recognizable brand in the industry today. – DON LINDSEY, Director of Sales & Marketing, Mill Log